Junior Entrepreneur
Doonbeg NS achieved a Junior Entrepreneur Award in 2015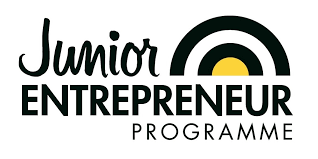 We achieved a Junior Entrepreneur Award in 2015, for our project entitled "Doonbeg – A Guide". Through the JEP curriculum, children get a clear picture of what creating a business is all about. Every step mirrors strands in the primary school curriculum. The children have an opportunity to learn new life skills as well as their core subjects.
The Entrepreneur Programme consists of a seven step process:
Step 1 – Discover
The class is introduced to the idea of entrepreneurship and identify local entrepreneurs in their area.
Step 2 – Ideas
Pupils brainstorm, they present their ideas to a panel and choose the project that they're going to turn into reality.
Step 3 – Inspire
A local business person visits the classroom to share their business story.
Step 4 – Research
Pupils research their idea and learn about surveys and their market.
Step 5 – Teams
Pupils learn about their talents and skills and those of their classmates.
Step 6 – Create
Pupils turn their idea into a reality by designing, producing, costing, creating, marketing and selling their product/service at a fun showcase day.
Step 7 – Showcase
Pupils evaluate the project and reflect on their achievements.